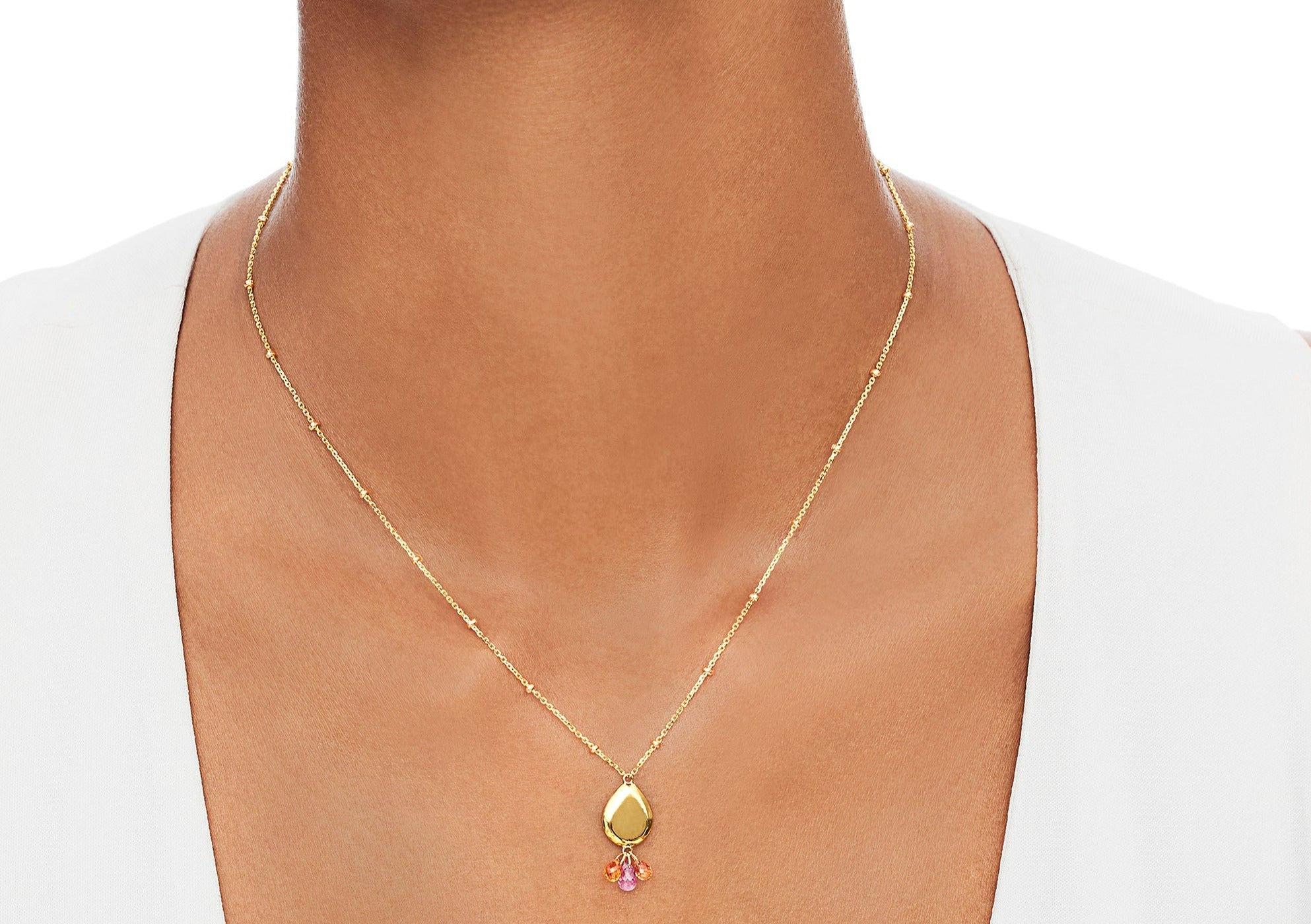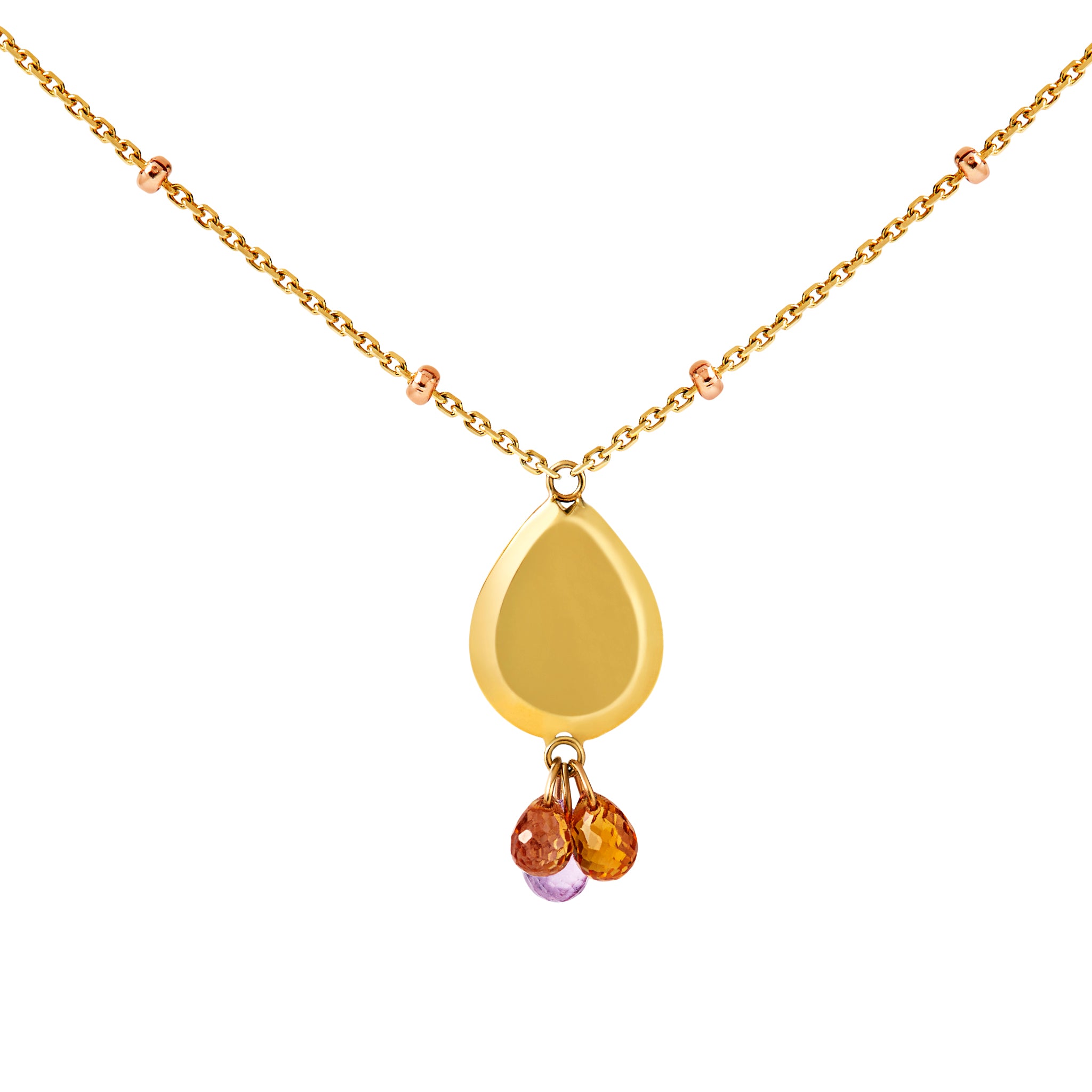 Ava Necklace | Pink & Auburn
Description
Materials
Shipping Estimate
14 and 18 karat gold nugget necklace paired with an 18k teardrop shaped gold nugget and 14K chain adorned with pink and auburn sapphire briolette's


This piece of jewelry pays homage to the briolette's Victorian roots, while bringing the classic silhouette into modern day. To say this necklace stands out would be an understatement. Ava is the star of the show.
14 Karat yellow gold
1.4 carat sapphires
Adjustable between 16-18"


PLEASE NOTE: Our Sapphires are 100% natural, and never treated with heat. This may cause slight disparities from the pictures and carats above, but only serves to make your piece one-of-a-kind.
All our pieces are made to order to guarantee the best quality and craftsmanship. Orders will ship within 1-2 weeks.
Ava Necklace | Pink & Auburn
SUSTAINABLY PRODUCED
Our Sapphires
In her pieces, Julie uses ethically-sourced sapphires cut into the instantly-recognizable briolette shape, making the combination of her work both visually stunning and increasingly rare. While the briolette cut itself is a collector's dream, the briolette cut sapphire is scarcely seen in the world of fine jewelry.
MAKE IT YOUR OWN
Layer & Stack
Layer and stack your Sapphire by Julie Baker pieces to make it personal to you and your style.